Programs for people with disabilities
Since September 2016, Angels of Joy have been visiting Institutions for People with Disabilities throughout Attika, offering:
> Music therapy programs using sounds, voices and musical instruments, through improvisation and singing. Under the guidance of experienced music therapists, participants discover new ways of communicating and expressing themselves.
> Interactive performances and programs, designed for each specific population.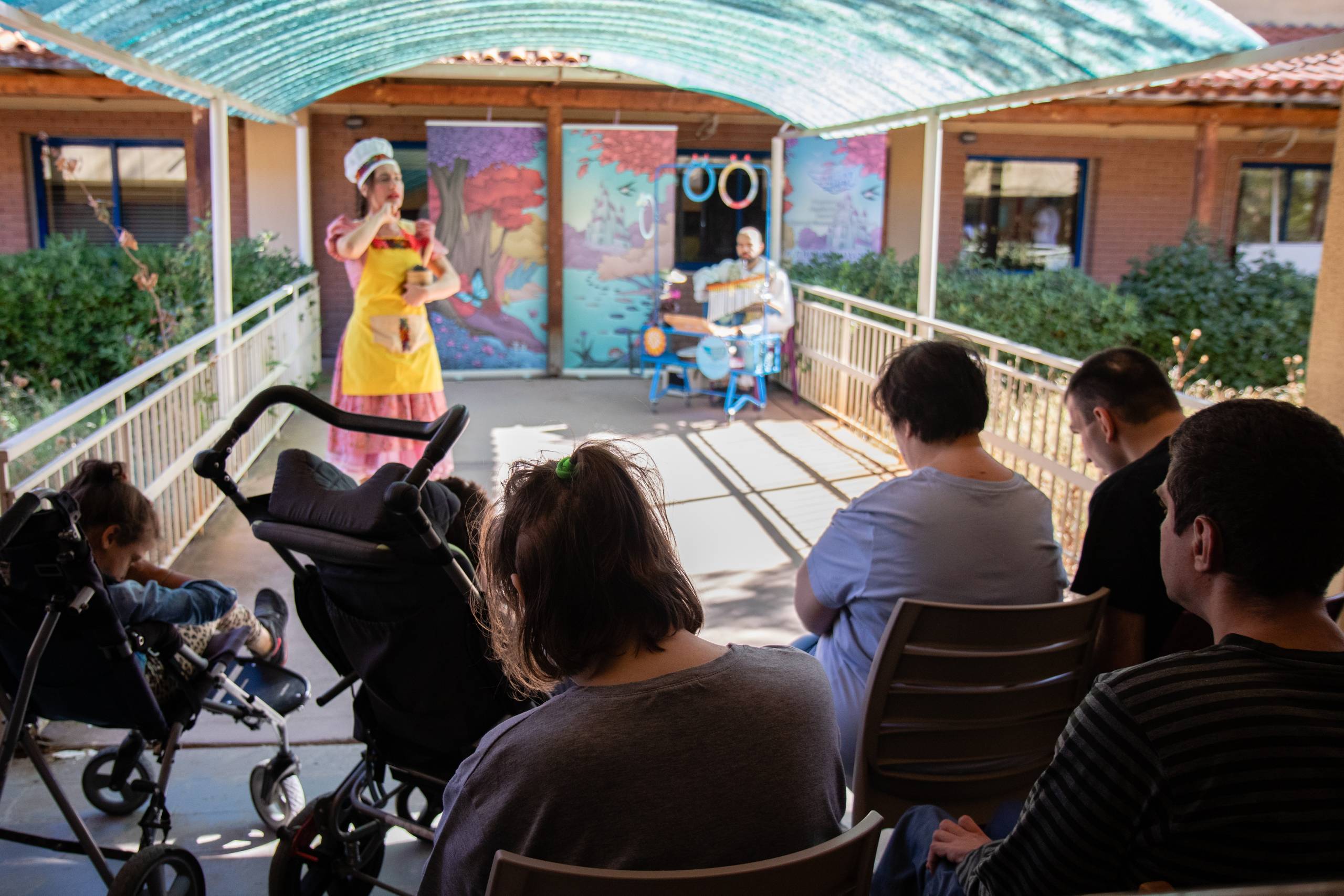 Interactive performances adapted to each specific group
Acknowledging the fact artistic events are not accessible for everyone, the Angels of Joy share their theatrical performances in Institutions for People with Disabilities. We thus give these socially vulnerable individuals, the opportunity to come into contact with the joy of performing arts.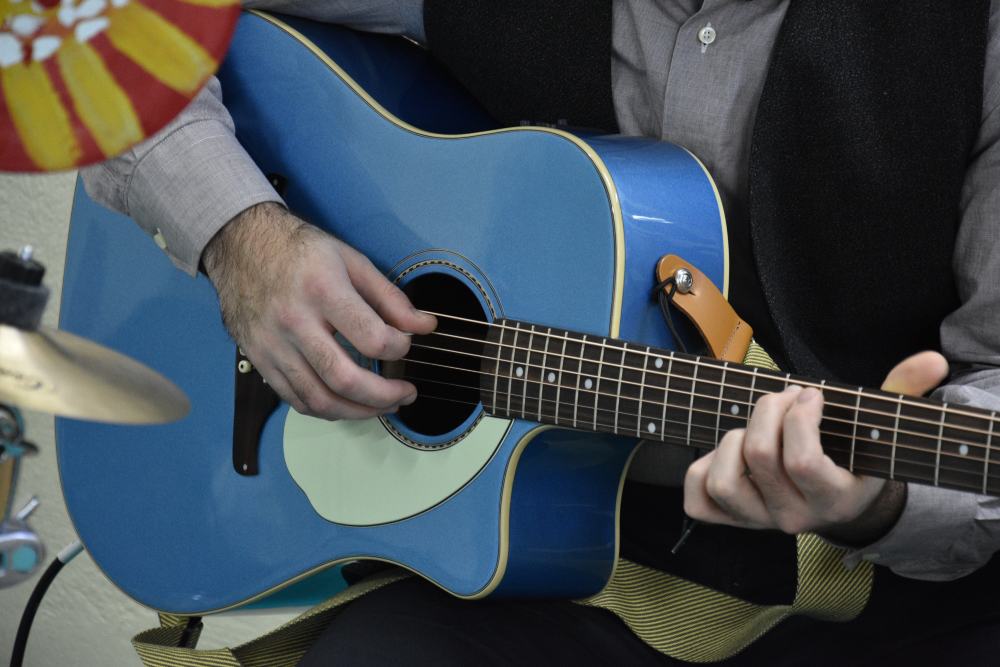 Music Therapy for People with disabilities
Angels of Joy acknowledge Music Therapy as being beneficial in helping people with disabilities as well as reduced verbal communication skills, and carry out tailor-made programs for these specific audiences.